Black out light, keep heat in, and dampen noise with VanEssential's roof vent cover. It'll work on any fan opening with a 16.5″ x 16.5″ flange. This includes both popular MaxxAir Fans and Fantastic Fans.

Only a thin piece of plastic protects you from the elements on these style fans. The Van Essential Vent cover will help you sleep better by regulating the campers temperature, dampening sound from wind and rain, and keep things comfortably dark.
slider does not have any rows
Temperature Regulation
Automotive-grade, double-faced pure aluminum 5mm foam insulation is rated over 100c (212f) to prevent deterioration and break down. The superior insulation ensures you stay cool on hot days & toasty on cold nights.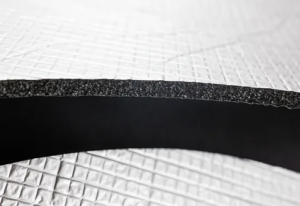 100% Light Blocking
Designed for stealth camping, all covers have external facing black fabric & a perfect fit to block light leakage. This is also perfect for those with hyper sensitivity.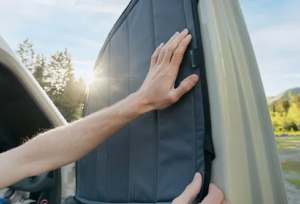 Environmentally Friendly
Fabric is made from 100% recycled PET plastic bottles, drink up and feel good about your trash pile.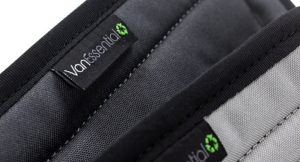 Construction
Fabric
100% Recycled PET Plastic Bottles
Thread
UV-resistant Polyester
The Van Essential Insulated Fan Vent Cover installation kit uses 11 magnets (10 for installation, 1 spare). The process takes about 10 mins to install. You'll need a Philips-head screwdriver and some painters tape.
Remove the fan/vent flange from the interior of your van (most are attached with four screws)
Place the window cover on a flat surface with the tag side facing down
Place the flange on top of the cover so that the flat surface rests on the cover
Place the included magnets on the flange so that they snap into place with the magnets inside the fan cover.
Use painters tape (or similar) to secure the magnets in place.
Install the flange back into your van.
Your vent cover can now attach into place when needed.
faq does not have any rows