The Van Compass Rally Inverted Strut addresses a known weak spot on Sprinter Vans out-fitted for adventure. Incase you haven't been paying attention, MacPherson strut suspension replaced traditional truck-based suspension designs in cargo vans over the last decade. Thanks bean counters, and engineers looking to maximizing interior space. While that's great for church vans and package delivery professionals — it creates a pain point for the adventure van community.

A MacPherson strut combines multiple suspension components into one. This helps reduce material and assembly cost and frees up space, yet, it creates a compromise for the off-road van aftermarket. The strut needs to allow the suspension to compress vertically, dampen movement, rotate in the horizontal plane, and handle all inward/outward loading of the wheel and tire. That's some major responsibility for one component to handle.
Larger Oil Capacity = Precise Dampening
With traditional strut designs these requirements are handled adequately. But, if you travel off the beaten path additional dampening and material strength is needed to handle the steering and suspension loads. Especially, if you've fitted larger tires and wheels for better traction and ground clearance…. on a van outfitted with all the creature comforts of home — that's packed for the long weekend.
Understanding the need to control theses forces, aftermarket suspension companies add additional shocks with high-tech valving, 'coil-over' springs, and SUMO bump stops — but, they still rely on factory-style Macpherson Struts: a basic shock body with a clamping bracket. Thinking outside the box, Van Compass settled on a design configuration popular in the world of rally racing, power sports, and mountain bikes: an inverted damper.
Ideal leverage Ratio. Less Deflection.
Working with Falcon Shocks on a truly unique product, the inverted design flips everything upside down and uses a specially designed damper body as the load bearing shaft with a precision machined lower-strut body — housing oversized bearing surfaces. Now steering inputs are precise and notorious sprinter sway is thwarted. Most importantly, however, oversized wheel and tire movement is controlled when off road without comprising on road comfort. Read what Van Compass has to say about the technology and benefits here.
The Rally Inverted Strut is backwards compatible with Van Comapass Stage Kits. If you've already installed a 4.3 or 6.3 kit on your Sprinter Van with adjustable shocks, it's recommended to go with the non-adjustable version. If you're starting fresh, the Rally Inverted Strut is designed as a direct OEM replacement for any Sprinter van. This includes everything from stock passenger vans, luxury coaches like the Airstream Interstate 19 and 24X, and heavily modified adventure vans. They are compatible with stock height and lifted vans.
slider does not have any rows
Oversized Bearings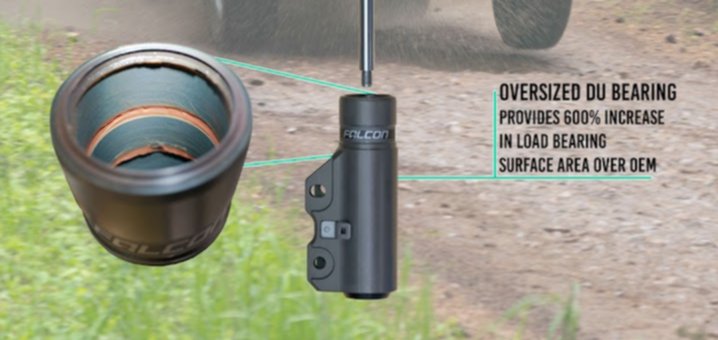 Inverted Design

Quick Adjust

Compatible Sprinter Vans (VS30, NCV3)
spec_detail does not have any rows
Van Compass Rally Inverted Sturt Instalation
Van Compass recommends replacing the OEM strut bushing if your vehicles has 50k+ miles on it. We'd say even if you're hovering around the 30k mark, you might as well slap a new bushing in there while you're at it. Mercedes Sprinter Part Number: 906 323 05 20
If you have a Van Compass bracket installed prior to Oct. 2022, you will need to modify or swap out the bracket to fit the Rally Strut.
Comprehensive Van Compass installation Instructions can be found here:
Van Compass Inverted Strut Instalation-V1.2
Your Van will need a professional Alignment after install. We recommend the Alignment Specialist (2141 South 1260 West) or Warner Van Center for this service. Both are close to our Salt Lake City facility. Contact us today to Schedule an Inverted Rally Strut install and unlock further performance in your 2WD, AWD, and 4×4 Sprinter Van.
Do I really need an inverted front strut?

If desert roads, mountain double track, and one upping Sprinter friends is your jam, then this strut is a necessity.

I have adjustable Falcon shocks already, do I need the inverted Rally Strut?

The inverted strut, compared to traditional stock and aftermarket struts, precisely dampens and controls oversized wheel and tire movement due to larger oil capacity, ideal leverage ratios, and less deflection. The Monotube Inverted strut perfectly complements existing Van Compass Stage Kits.

Are these tuned to the vehicles weight?

The struts are universal. Vehicle weight is handled by Sumo Springs, and uprated Leaf Springs. If you want specific vehicle weight based tuning the Monotube model can be adjusted from Van Compass

Do I need to install a full Stage kit to use the Inverted Rally Strut?

No, you can run the Rally Strut by itself.