Oh, yeah. Check out this sweet new toy we have here in the shop. A ski/toy locker for the back of your van. It's made by Slope Design here in Salt Lake City. So it's locally manufactured. They did a limited production run available here in the shop. It'll work on a Sherpa made by Alvin, but also work on a B2 carrier or some of the others, like a luminous rear carrier.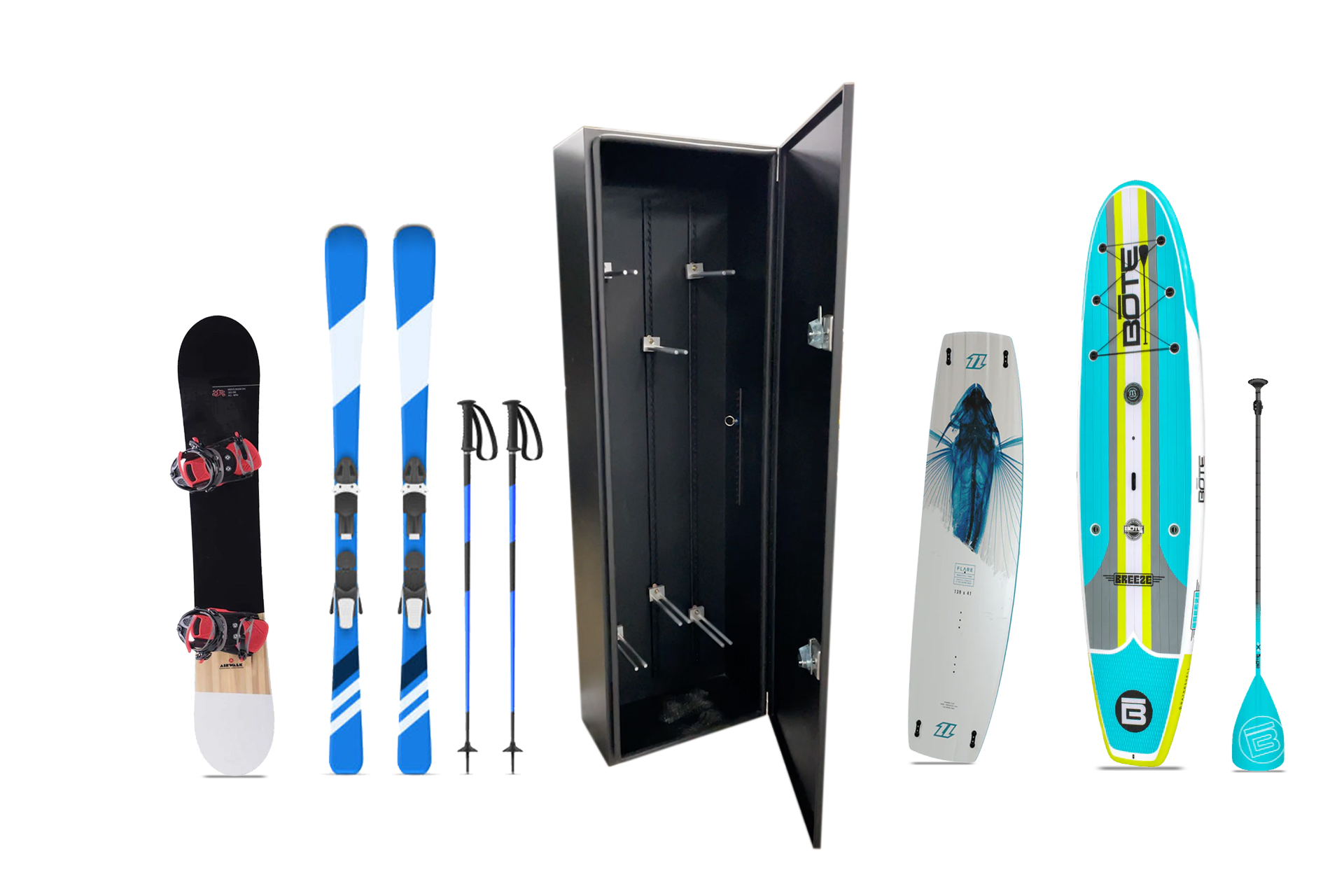 Check the specs. It should be about 580 inches tall. That means you can fit 200-centimeter skis inside of it, and it has enough room for about six pairs of skis so you can fit the whole family set up in here too. Oh, yeah. You can fit your snowboards in here. Also, kiteboards and gear like that will fit in here during the summer seasons.
You've got a place to store all that securely. You don't have to climb up and down the ladder to get on the roof of the van, easily accessible it uses all track supporting pieces, adjustable to fit just about anything, they're also coated and rubber. Slope has a limited production run of these. If you're interested in getting one, you're going to want to contact us now.
Perfect for keeping all of that snow gear out of your coach, out of the camper, and stored securely with stainless locking hardware. It's a pretty solid solution for all the people around here in Salt Lake getting ready to ski. And for your toys in other seasons.
slider does not have any rows
Reversable
Flip the Slope Design Sprinter Van Ski Box over and use it with a left-swing orientation. The symmetrical layout won't be effected. You can run it on the passenger side or driver side.
Exterior Dimensions
Outside overall (In)
80" x 25.5" x 13.5"
Interior Dimensions
Inside overall (In)
79.75" x 25.375" x 13.375"
Materials
Finish
Matte Black Powder Coated
Capacity
Weight
Holds up to 150 pounds
Dead Bodies
1 full, 2 dismembered
Storage Security
Rail System
12 removable ski hooks
Will it fit my 200's ?

Yes, it will fit 200cm long skis