Second Sunday in May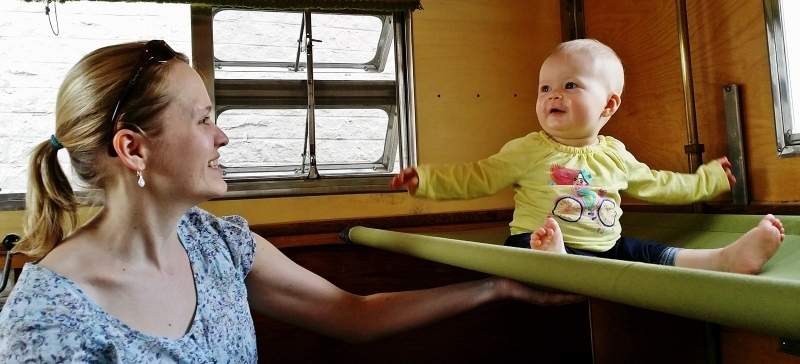 Imagine, for a moment, a camper which lacks the feminine touch. It'd be an uninviting, dank and dark, sportsman's cave with an aroma surprisingly close to a forgotten gym locker with last seasons socks. Here at Reparadise, our restorations would not be possible without the acute sense of style and panache only a mother could provide.
On that note, today we're honoring the dedication Melanie, Reparadise's favorite mom, puts into making the interiors of these trailers as unique and homey as possible. Without her influence, thankfully, we only have to imagine the drab and boring interior space a couple of guys would produce. In addition, a big thanks goes out to all those masters of camp cuisine and emergency band-aid applicators that've created lasting summer memories away from the city and away from the comforts of home.