Sprinter Sportsmobile
An adventurous Salt Lake City client wanted the ultimate 4×4 Sprinter Sportsmobile. To transform the Sprinter from a run-of-the-mill work truck to a capable 4×4 house-on-wheels, they turned to Reparadise.
The Plan
Avid outdoors-lovers, the client needed the camper to provide transportation and housing from the mountains to the beach and everywhere in-between. They even needed special storage for their scuba equipment! Gearing up for an extensive build, the Reparadise team began by creating a list of the necessary modifications.
Initial design
Sub-floor
Rubber penny flooring
Body modifications
Aluminum / maple interior
Full electrical suite
Cabinetry
Galley
Bed
Dinette / lounge / couch
Plumbing
Solar
Scuba tank storage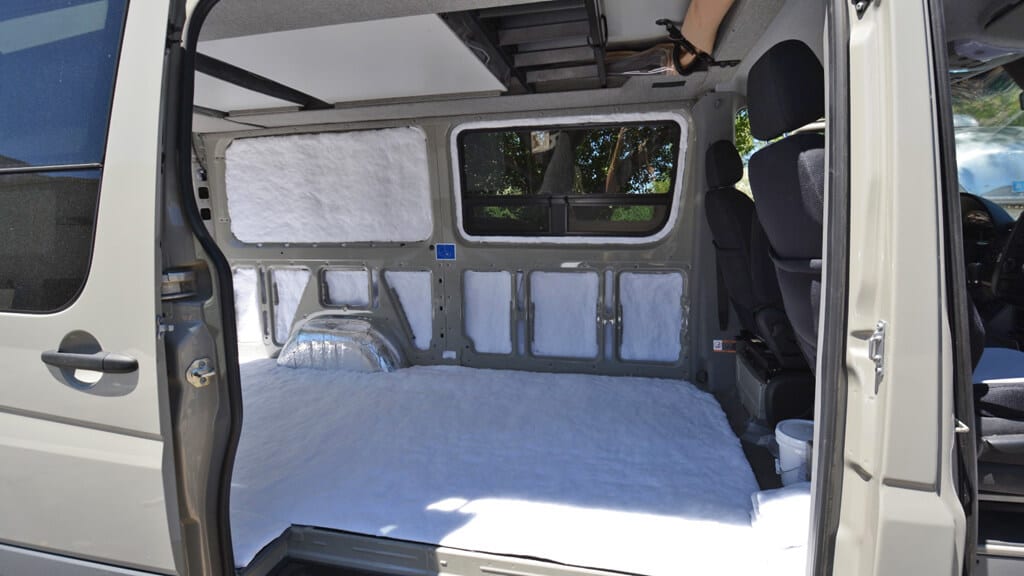 Adding Insulation
With a plan in place, the team got to work. Tried-and-true 3M™ Thinsulate™ synthetic insulation was chosen to keep the heat in during the winter and out in the summer. In addition to assisting with temperature control, Thinsulate™ helps control condensation inside the van. We keep Thinsulate in stock, so if you're working on your own project and want to pick some up, feel free to stop in. Before the walls and floor were insulated we added extensive sound-deadening to the factory walls. With that out of the way, the subfloor was installed. The Reparadise team chose rubber penny flooring for its weatherproof durability, subtle cushioning, and clean look.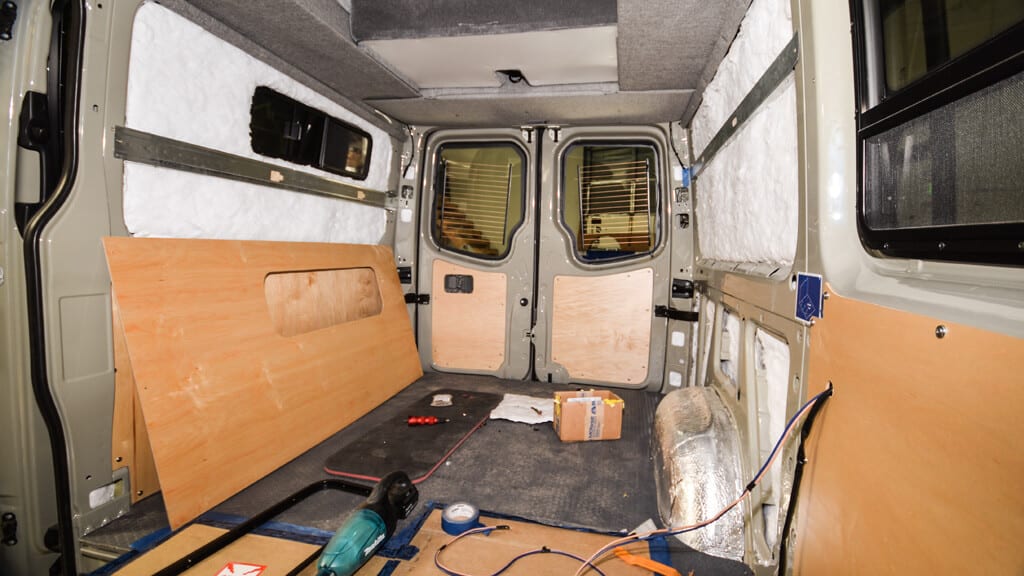 Maple Paneling
Once the floor was in place, the team fitted the maple plywood wall covering. Also used for high-end cabinetry and fine furniture, maple provides a durable wall covering with a warm, natural look… of which, you can see in this past Boler renovation by Reparadise.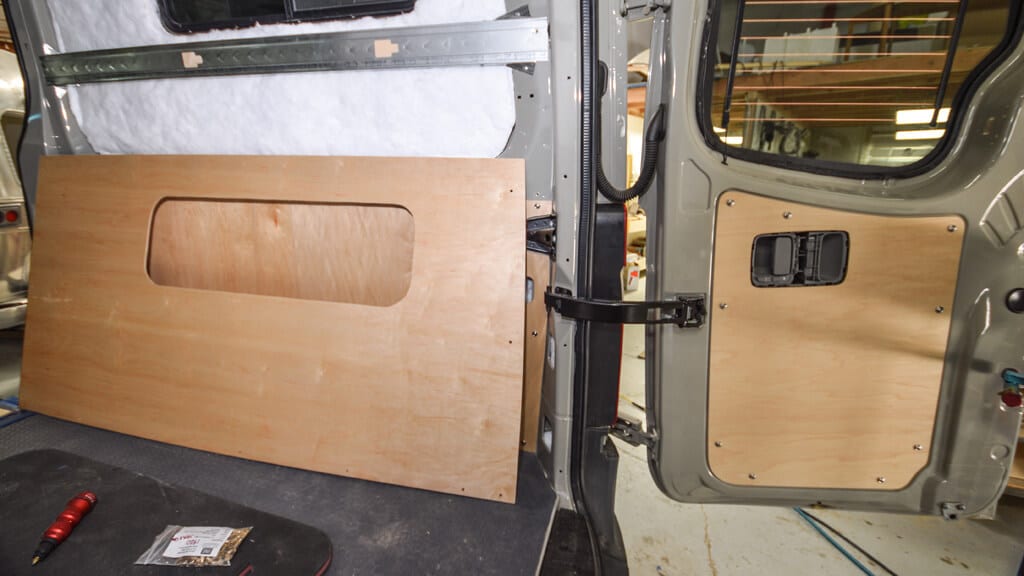 More to Come
Sprinters provide an exciting, efficient, and reliable platform for a Sportsmobile build. Keep checking back in with us as we transform this garden-variety Sprinter van into a tough, capable backwoods (and ocean) exploration machine, like many of our past builds.