Custom Built International Airstream
Completely restored 1978 Airstream Sovereign with essential modern upgrades.
Some of the toughest projects that roll into our shop are classic Airstreams that another company has already 'restored.' The customer has already spent a fortune on piss-poor workmanship, so they're unhappy. Plus, we have to start by undoing somebody else's crappy work. We're not saying that we're better PEOPLE than the guys at other shops, we're just better at our jobs. We're probably better people, too.
This build was a little different than our usual travel camper builds. The clients wanted to live in the Sovereign year-round with their two children. This requires a delicate blend of storage, comfort, and livability. The solution is a large lounge area where the family could gather with clever dividers to section off parts of the camper for privacy. The main lounge area features a table with a Springfield Table Lift— this transforms the lounge into the main sleeping area. Other areas of the trailer are sectioned off with hideaway doors with recessed magnets. The rounded door frames perfectly follow the curve of the shell.
Moving back from the lounge area, there's a large, open galley with walnut countertops and custom leather drawer pulls. Appliances include aDometic D21 Cooktop, refrigerator/freezer combo, sink, microwave, and washer/dryer combo. Aft of the galley there's storage — enough cabinets and drawers for a whole family's random stuff. The bathroom is oversized, as well, and features walnut trim. The shower features an external mixer to keep the wall as thin as possible. In the rear of the trailer, we built an office/kids' room combo with bunk beds and a desk for computin'.
This 1978 Airstream arrived 'ready to build' from another shop. As soon as it arrived, we could spot the shoddy workmanship. The patch rivets were unevenly spaced and unevenly pressured, allowing moisture to get in. The patches had been hand-cut, so the edges were uneven. The axles were mounted with some kind of Frankensteined mounting blocks that dropped the axles down below the frame. The resulting ride height was about 12 inches higher than stock. Lifted, bro! Jacked and off-road-ready? Maybe — but not safe for highway travel. After testing the wiring and the weather-readiness of the skin, we realized we had to start over.
We shored up the frame, repaired the wheel wells, and remounted the axles. With the remedial patches pulled and repaired, we completely reworked the wiring and turned the trailer over to ShinyMetalsChad for a top-shelf polish. We also added a modern RV lock, a stainless and aluminum door catch, Shurflo Pressure Regulators, and Furrion outlets.
940 watts of Zamp Obsidian solar panels charge two Victron 25.6V 220AH Lithium-Ion Batteries through a Victron Quattro 5000 Inverter/Charger. We also installed two AC units to regulate temperatures in different areas of the trailer and Warmstep under-floor heat. A composting toilet means no need for a black water tank, but we custom-built two 40-gallon tanks for fresh and gray water.
"Bring the past only if only you are going to build the future from it....then roll with both!" - Reparadise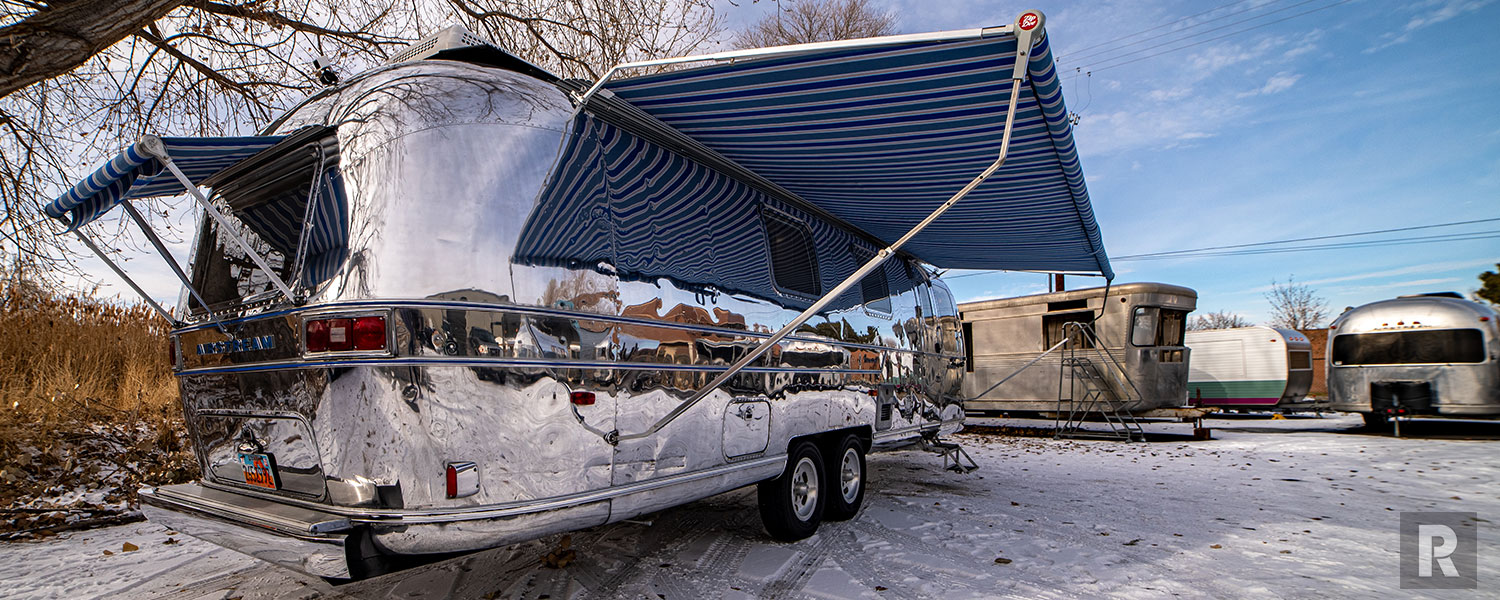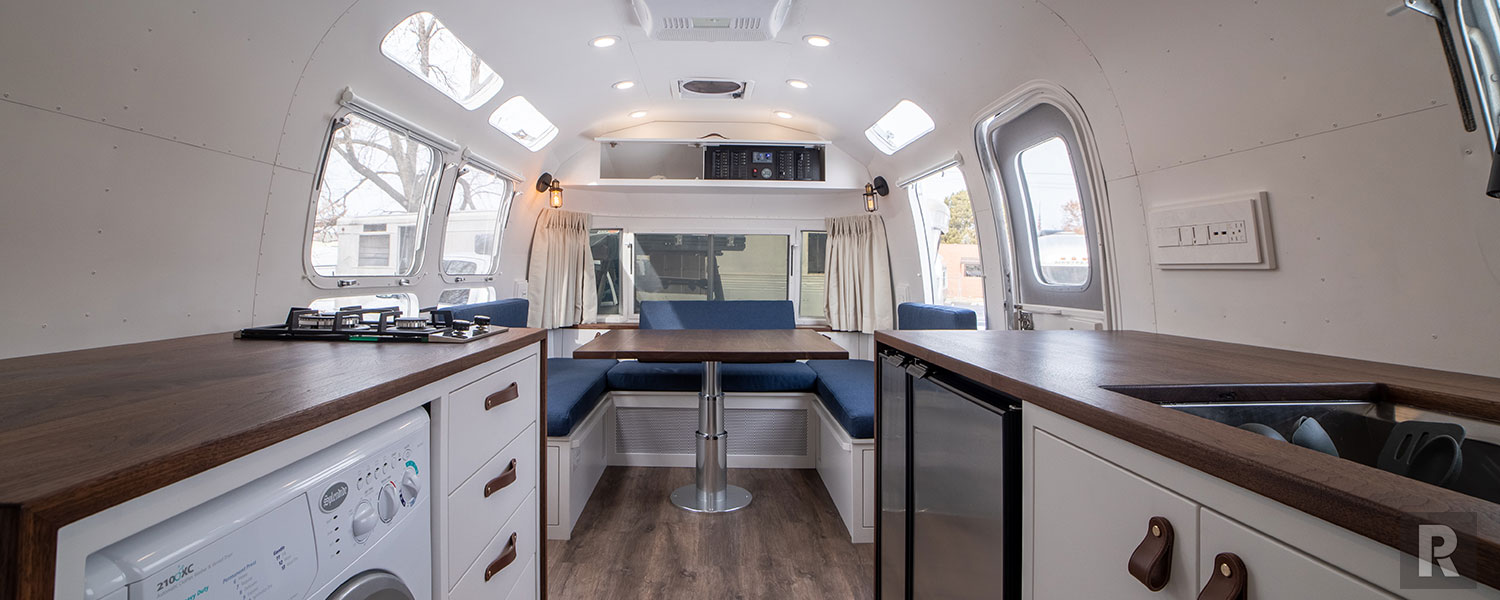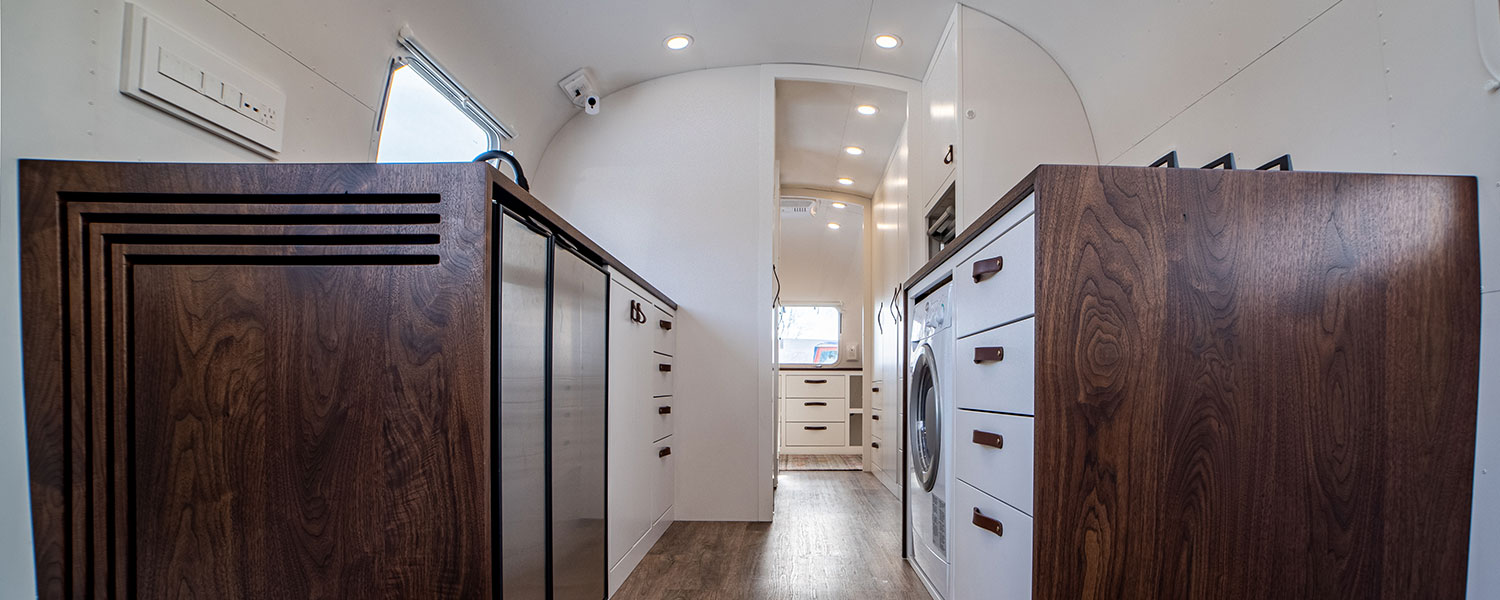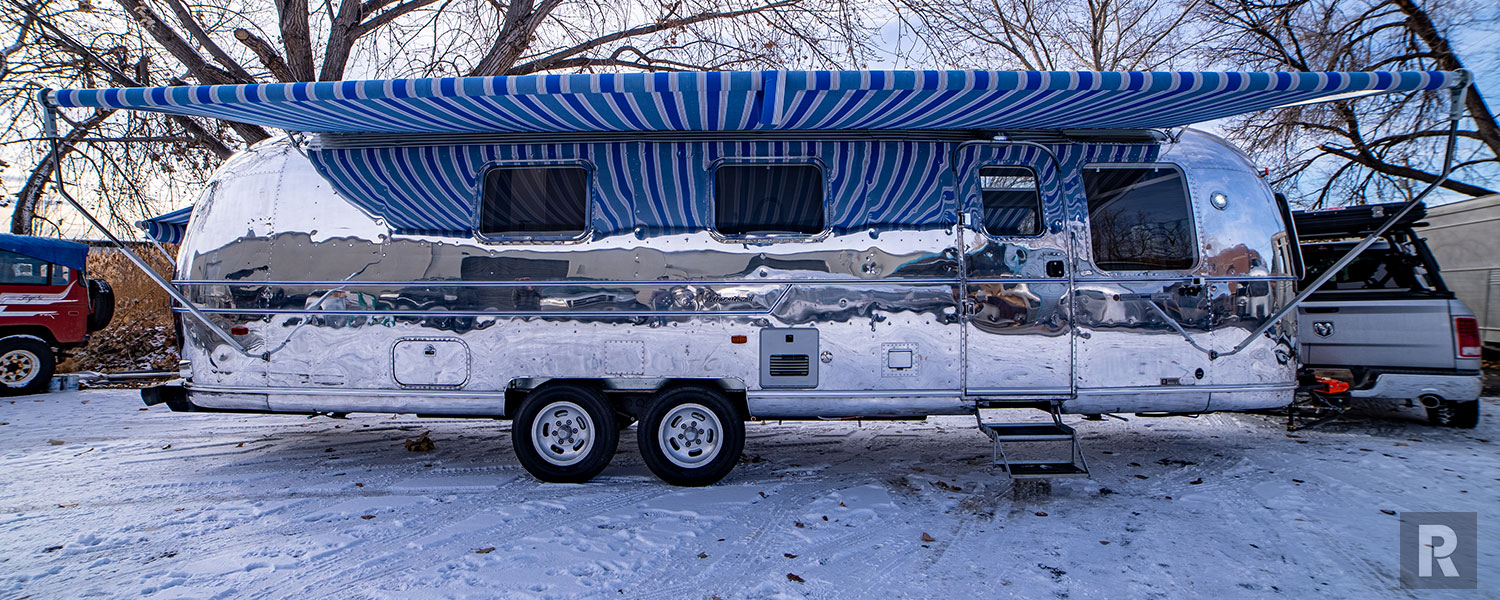 After a spotty start, this '78 Airstream Sovereign exceeded the client's expectations. All the comforts of home in a compact, modern, mobile package. The client expressed crushing regret for having taken the trailer to Shop X first, but it was nothing that Dan, our on-site therapist couldn't handle. All's well that ends well, right? Are you thinking of taking your RV to somebody other than Reparadise? Don't. You're better off spending your money at a hotel.
If you'd like to take a look behind the scenes at some of the work that went into this then click here to check out a video.
But If you're really ready to transform your life then drop us a line!
Contact us a today1-801-972-5211, or email inquiry.