INTRODUCING SAGA: CAMPER INTERIOR COMPONENTS BY REPARADISE

SALT LAKE CITY, Utah – October 31, 2021 – Reparadise, Salt Lake City's premiere camper restoration shop since 2013, announced today that it is releasing a line of high quality camper cabinetry and interior components for campers, camp trailers, motor homes, and overland vehicles under the brand name SAGA.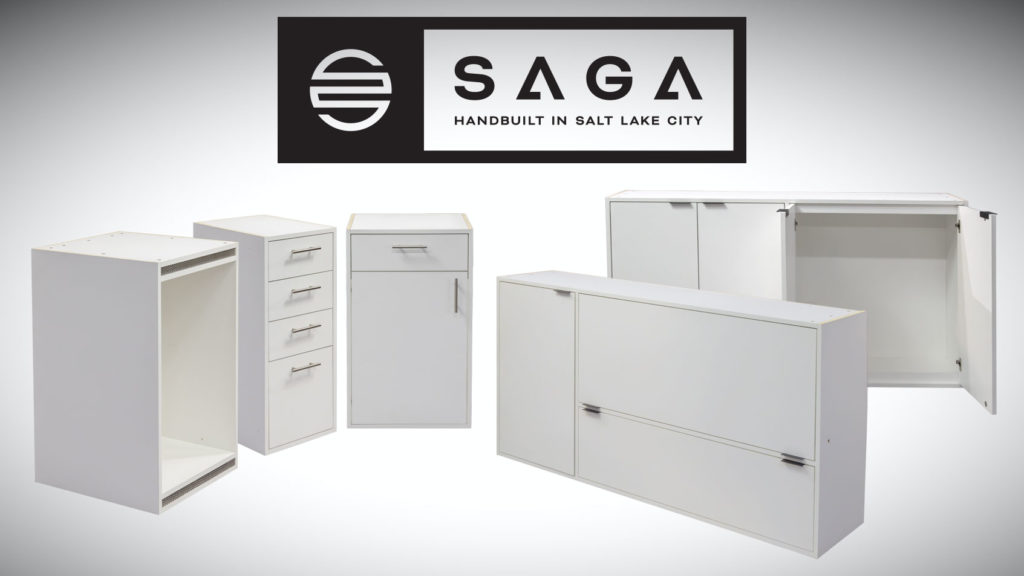 The first releases from SAGA will be a trio of galley cabinet pieces. Sold separately or together, the pieces are a fridge box, a sink box, and a drawer box. They are designed to be compatible with a wide range of camp trailers, vans, and bus conversions.
The galley pieces are constructed using materials and techniques that the crew at Reparadise have deemed the lightest and most durable, having spent decades building and restoring cabinetry from every conceivable model of camp vehicle or trailer. Double-laminated lightweight plywood is used for all the main panels for its unmatched balance of strength, natural sound-deadening properties, and soft, warm feel. This balsa-core ply also provides a significant weight savings (roughly 40%) over the more common Baltic birch. Dowel and cam construction is tolerant to about 0.5mm and makes it possible for the enthusiast to assemble the pieces inside the camper with no jigs and no waiting for glue to dry.

The crew at Reparadise is constantly developing new products and processes to make #vanlife safer and more enjoyable for perpetual wanderers. They will be releasing an extended line of SAGA products, soon. For more information on SAGA and other Reparadise products and services, visit reparadise.co.
About Reparadise:
Reparadise is an award-winning camper restoration and customization shop in SLC, UT. specializing in all things wheeled, from vintage Airstream to modern Sprinter vans. Established in 2013, Reparadise gives old campers a second life and creates brand-spankin' new ones.