1953 Silver Streak Clipper
It's tough to overstate the significance of 1953. Eisnenhower took office, Hilary summited Everest, Hefner published the first issue of Playboy, and researchers Eugene Aserinsky and Nathaniel Kleitman discovered REM — the sleep, not the band. Most importantly, however, it was the year our Silver Streak Clipper was built.
Additional furnishings allow the Clipper to fill dual roles — camper / lounge and bar / party centerpiece. Lounge seating at the front and rear of the trailer converts into spacious (albeit not entirely private) sleeping quarters. A full wet bar, sink, and range, located at the center of the trailer, provide convenient food and drink service for guests.
Of course, it takes more than good taste in cabinets to pull off the Clipper's dual tasks. Behind the scenes (and in the walls), you'll find state-of-the-art electronics making the magic happen.
Dometic Cool Cat coach-mount HVAC system
Furrion FGH4ZSA-SS stainless steel range
2 AGM 6-volt batteries
4 Custom LED sconces
Service window & overhead door feature directional LED puck lights
Dimmable, color-changing rope lights
Hook-ups for Goal-Zero Yeti 1400 solar battery pack
Hidden tip-down command center
With the frame and suspension ready and the Marmoleum floor installed, the shell was ready to be re-attached. Before that could happen, however, it also needed a ton of work. We ended up replacing 65% of the exterior skin. The team completed extensive patchwork to fill unnecessary vent holes and other mounts. Shinymetalschad spent more than 100 hours polishing the exterior skin and finished off the project by giving the propane tanks a mirror finish.
The Clipper arrived in rough shape. At first glance, we knew a frame-off restoration was required. Once we removed the shell, it became apparent an entirely new frame would be required. This gave us the opportunity to fabricate the frame for strength and modern features — like chassis-mounted holding tanks. Using custom-stamped, heavier-gauge frame rails, we built a frame in the traditional center-pull style, and we built it deeper than the original to accommodate under-mount gray water and fresh water tanks. The refreshed frame was then mounted to an all-new leaf spring suspension and 6000-pound axle.
The windows also needed help — more than 120 hours' worth — including new seals, new glass, and stainless-steel hardware throughout. Speaking of windows, Connor, our in-house engineer, finished the exterior renovation with the largest service window we've ever installed — an aluminum masterpiece on electric linear actuators.
Once the exterior met our ridiculous standards and the closed-cell spray foam insulation was in place, work began on the full custom interior. The main entry door-in-door needed a full rebuild. The team installed a full set of custom cabinetry in black walnut with champagne bronze fixtures, finished off with beautiful Staron countertops installed by the guys at 
Erekson Encounters
.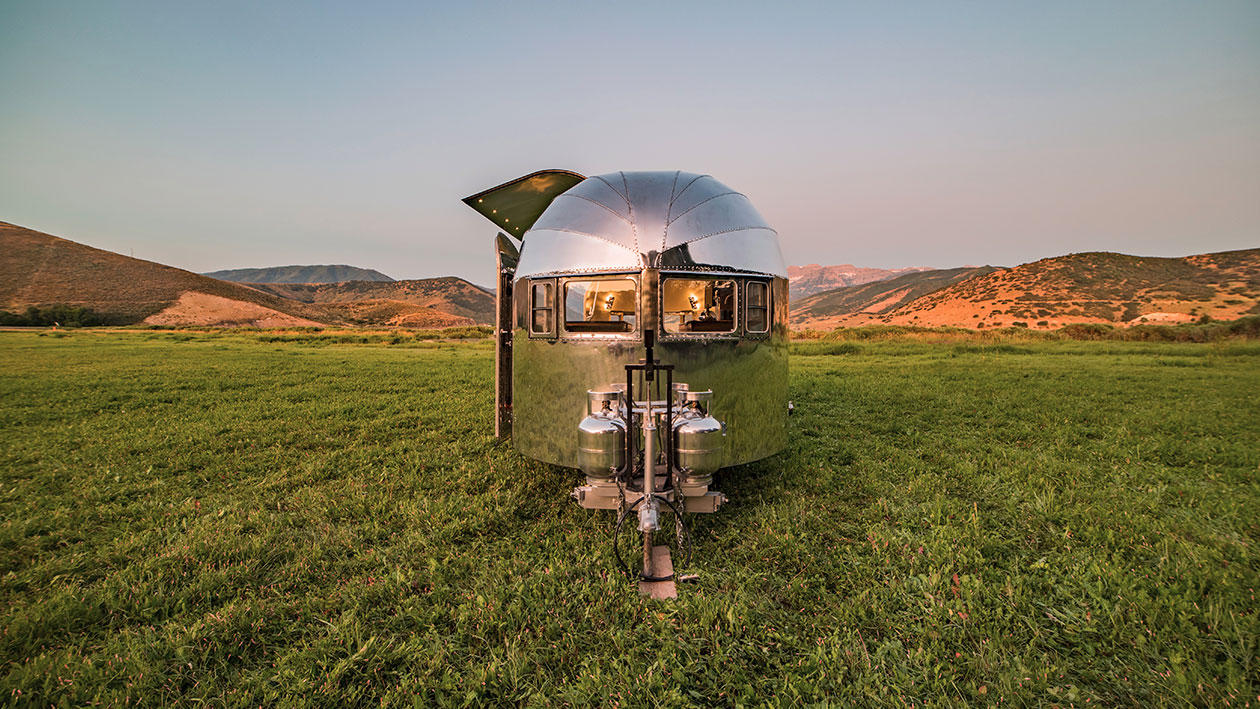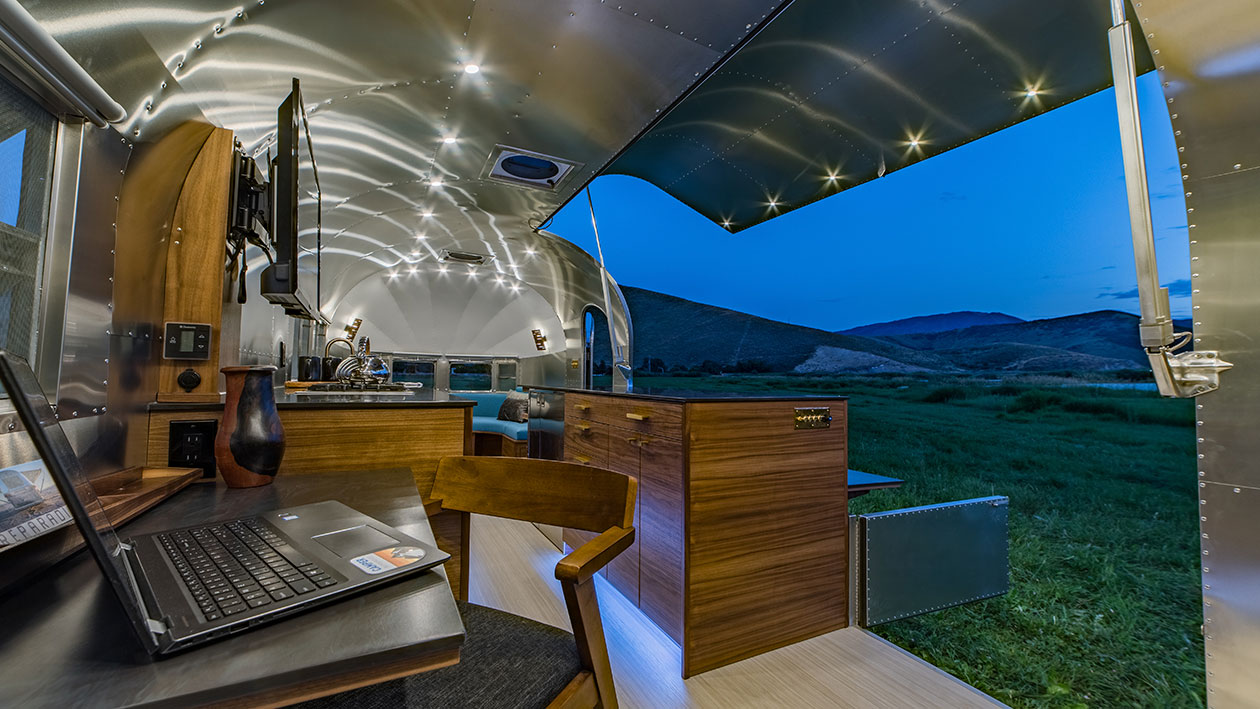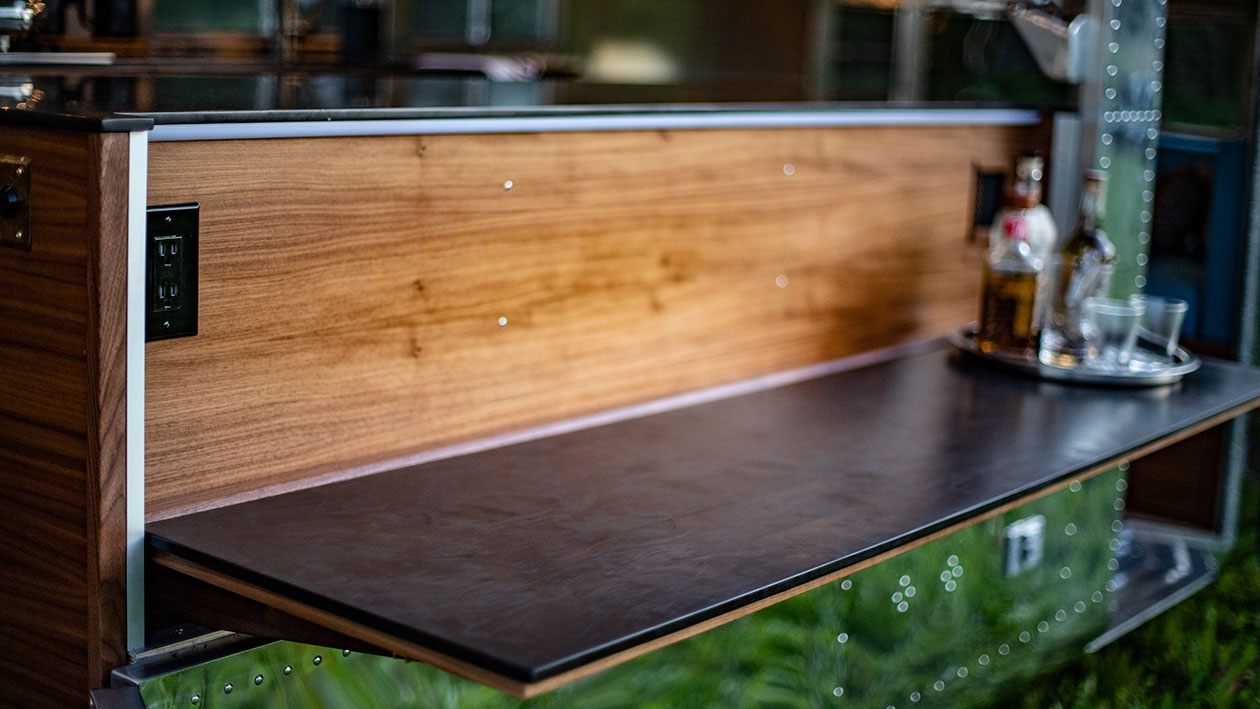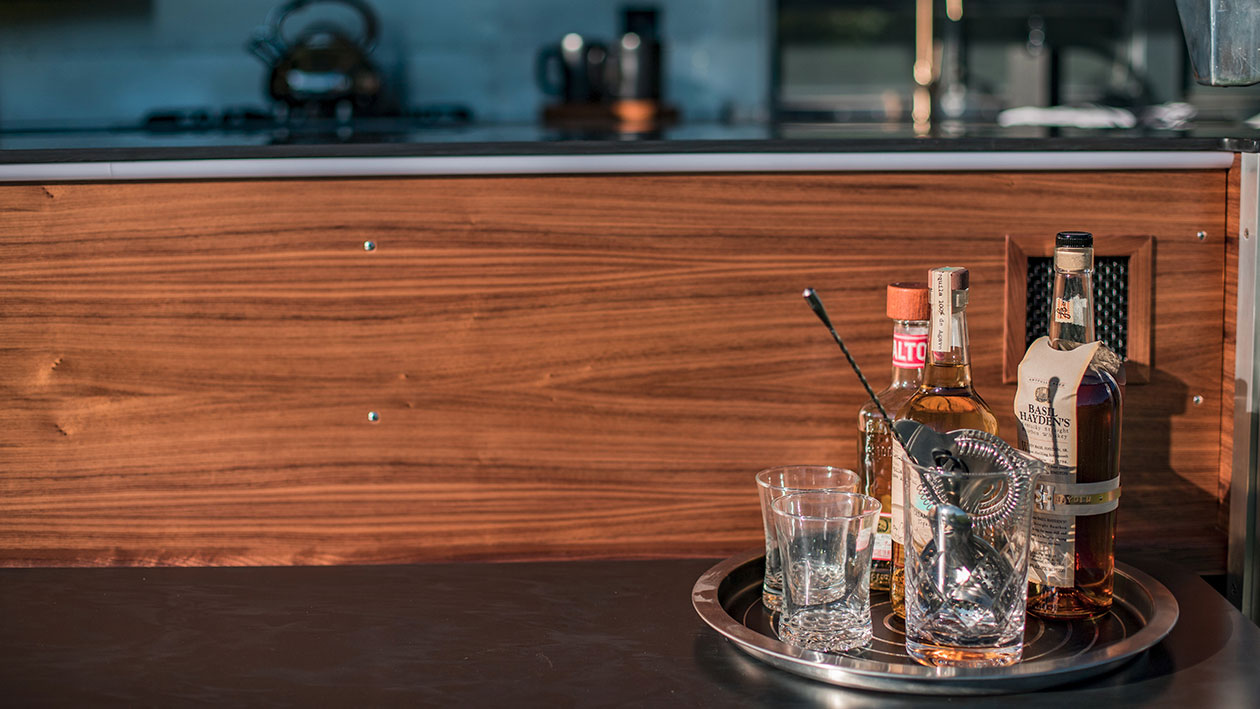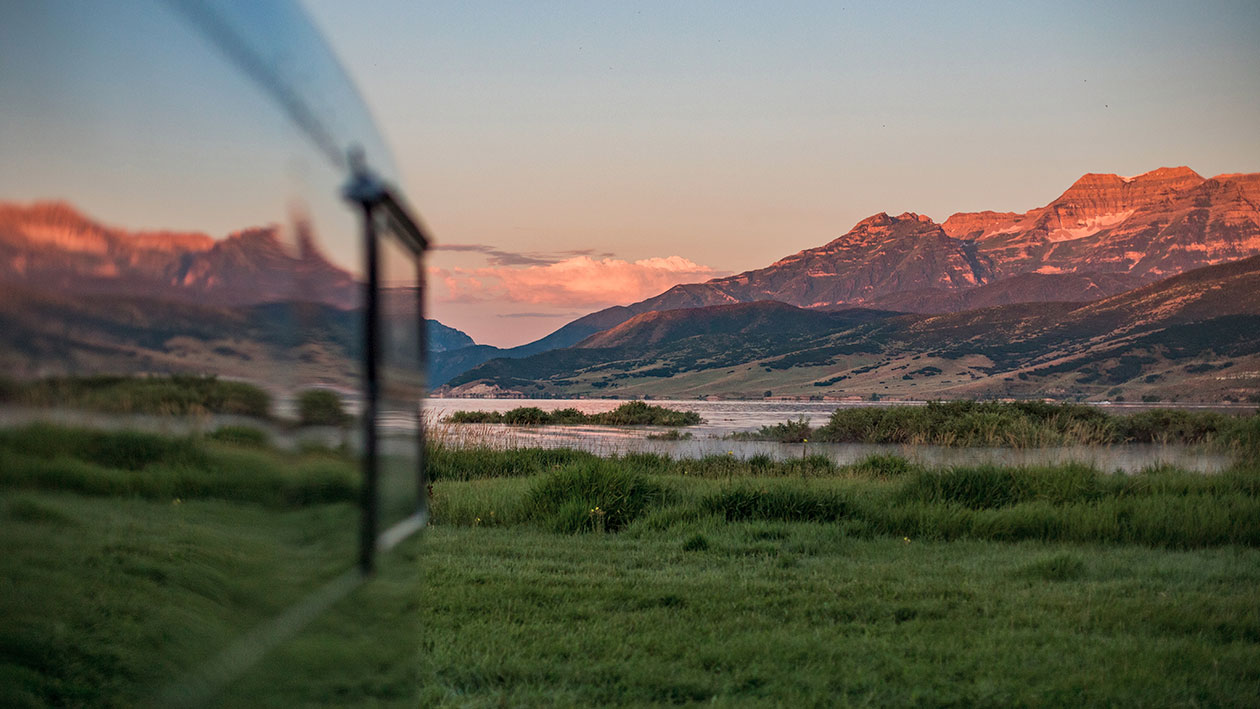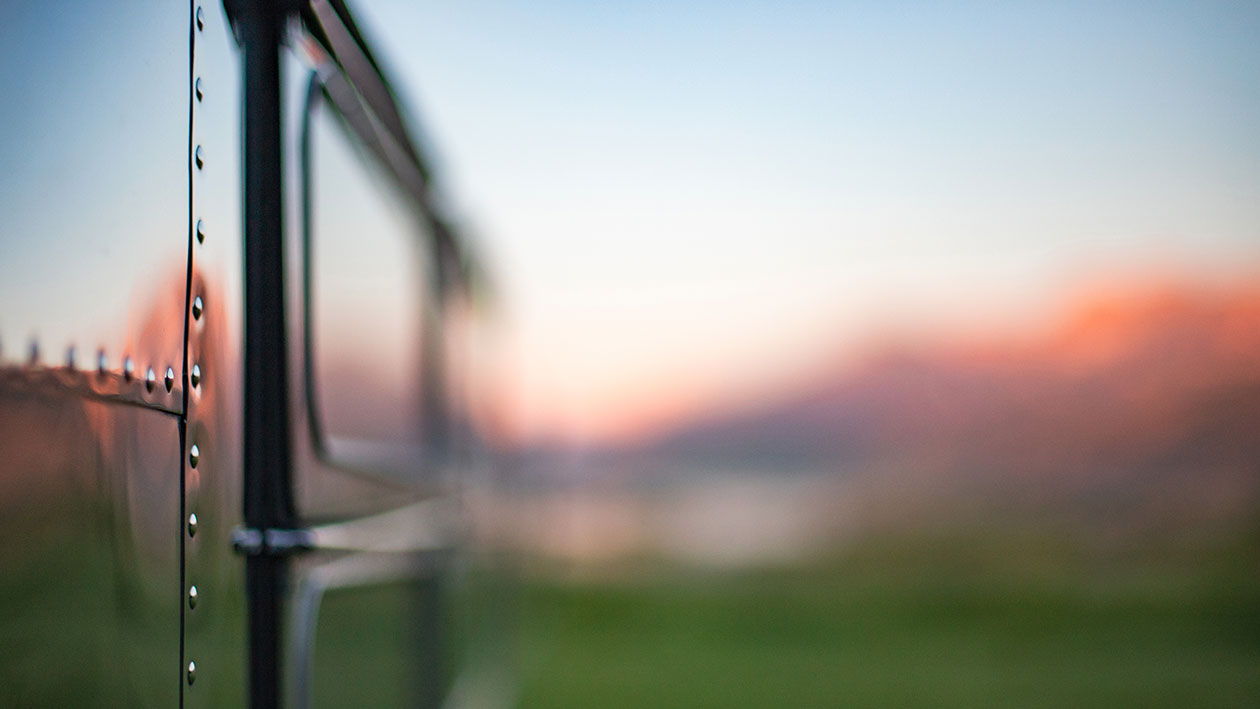 As proud as we are about this beautiful resto-mod, nothing gives us more pleasure than trying to top our last build the next. Let us take your old and tired eye-sore and give it new life today! Give us a call and let's get started!