Often overlooked, the 4×4 NV by Nissan can be an ideal vehicle for adventuresome families.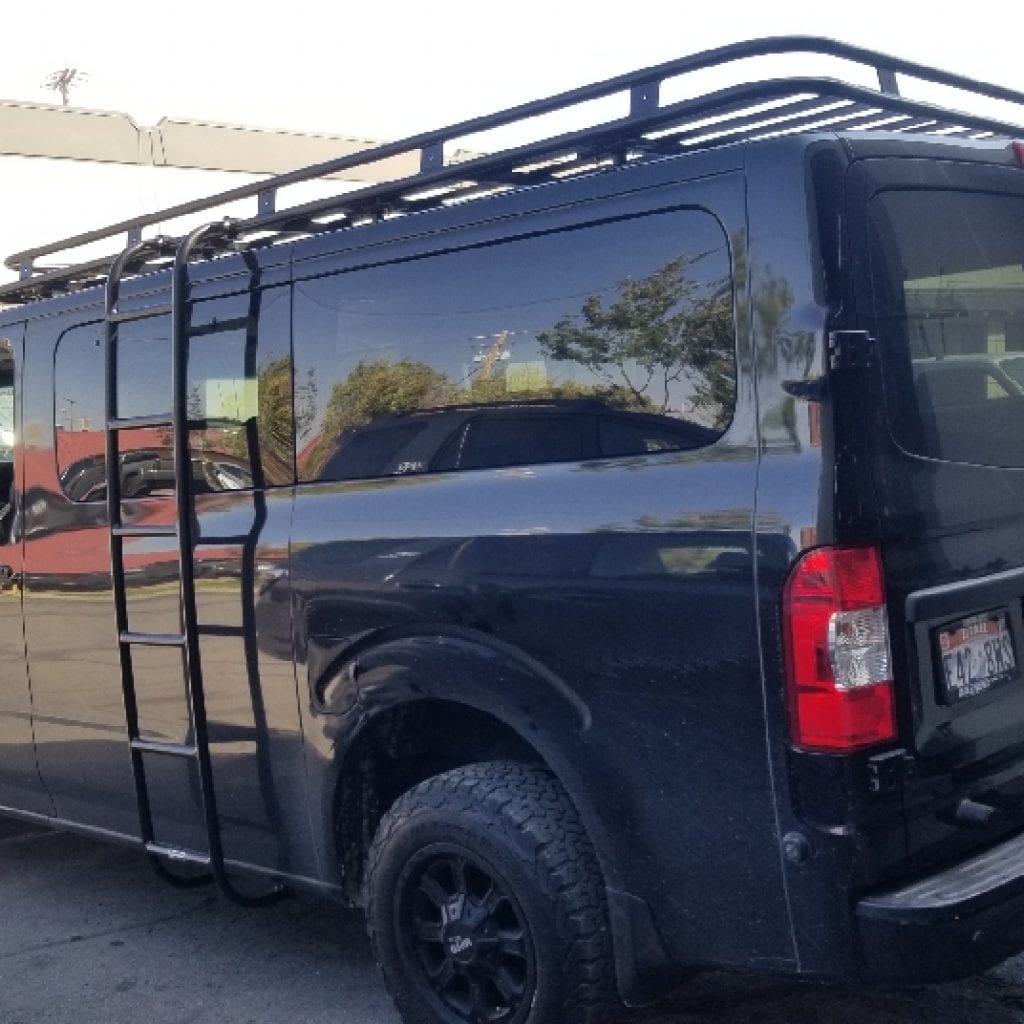 We added an Aluminess rack and ladder to this Nissan NV 4×4, and up next is a Fiamma f45 and Road Shower. With the spaced gained from the rack, this family can now hual everything from firewood to kayaks uptop and create more room in the cabin for road trip comfort.
We carry all Aluminess products… this setup; rack and ladder, ran about $4,300 installed.