The Paulk Smart Bench is the lightest, tightest, fly-est, bench you could take to the job site.
FREE SHIPPING
Constructed from our Ultralight Plywood, the Paulk Smart Bench (PSB) workbench collapses down for easy transport and stands up to heavy work. Before now, if you wanted to add this versatile and minimalist work station to your tool collection, you'd need to purchase the PDF Plans and get cutting …and, cutting, and cutting. It's an ingenuous design, but requires hours and hours of exacting miters, rips, and drilling. With the combination of our CNC production facility, our Ultralight Plywood, and Ron's brain power, you can now easily add this efficient and durable work station to your collection.
Comes with all hinges and screws. Tabs and slots make assembly easy!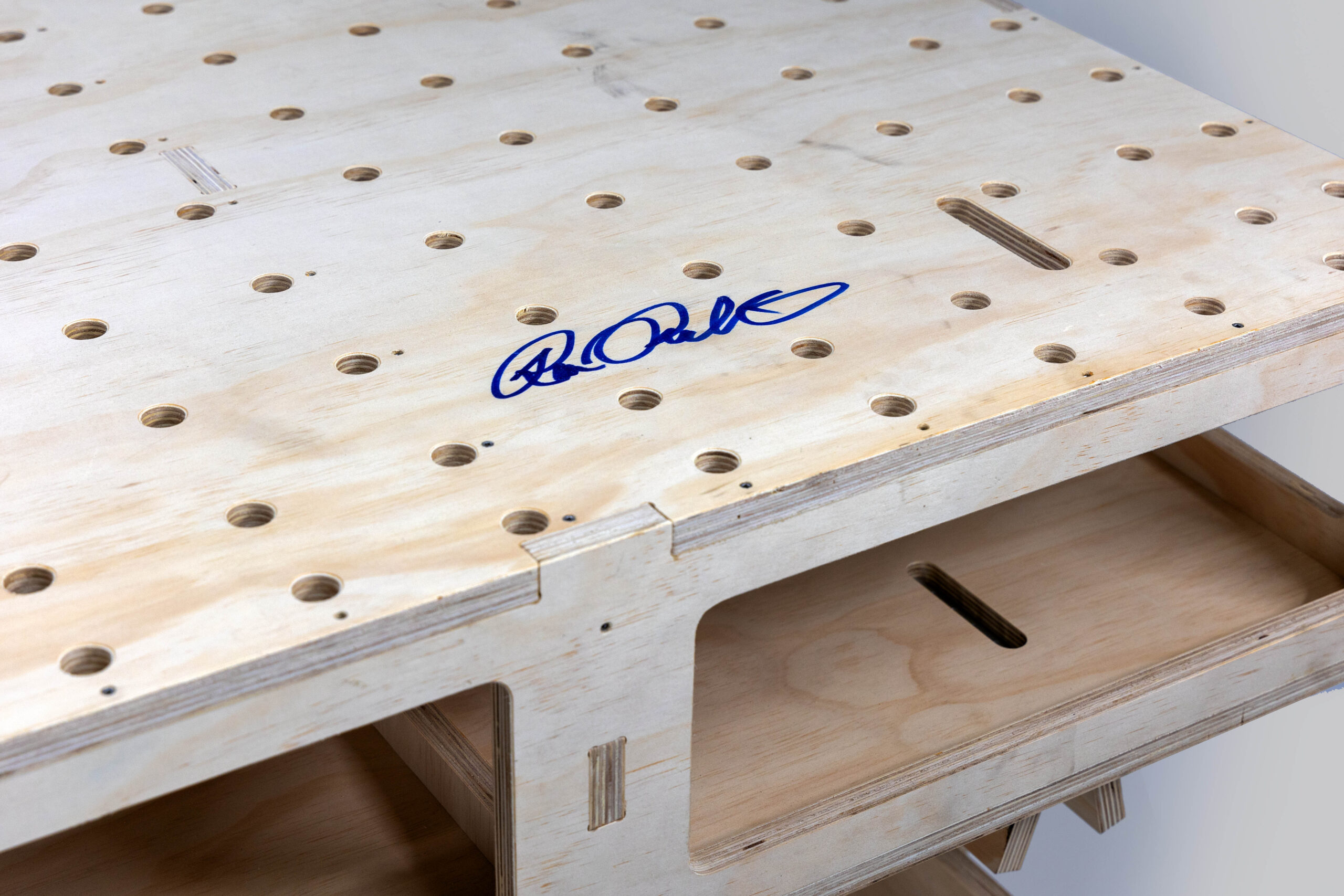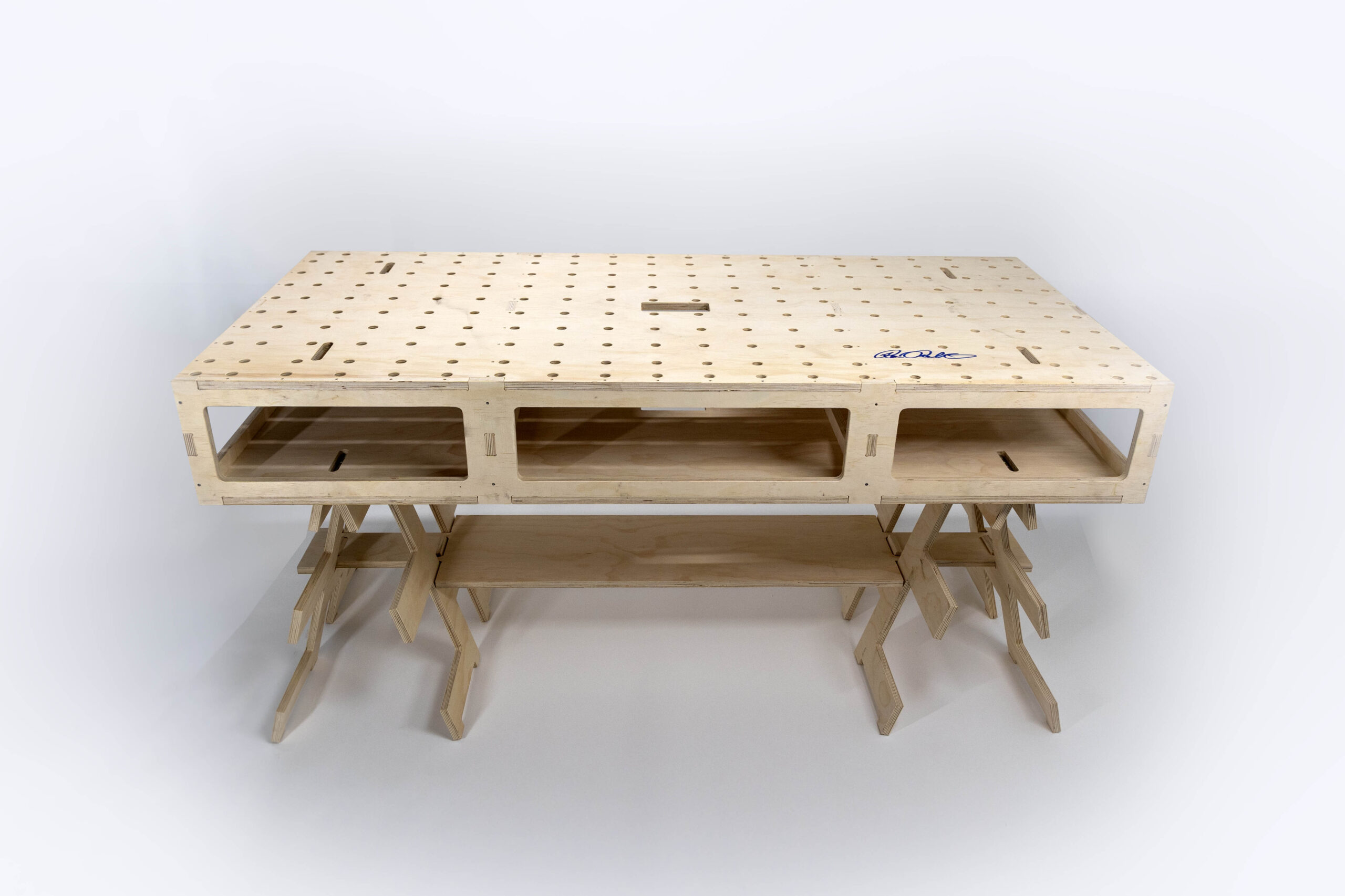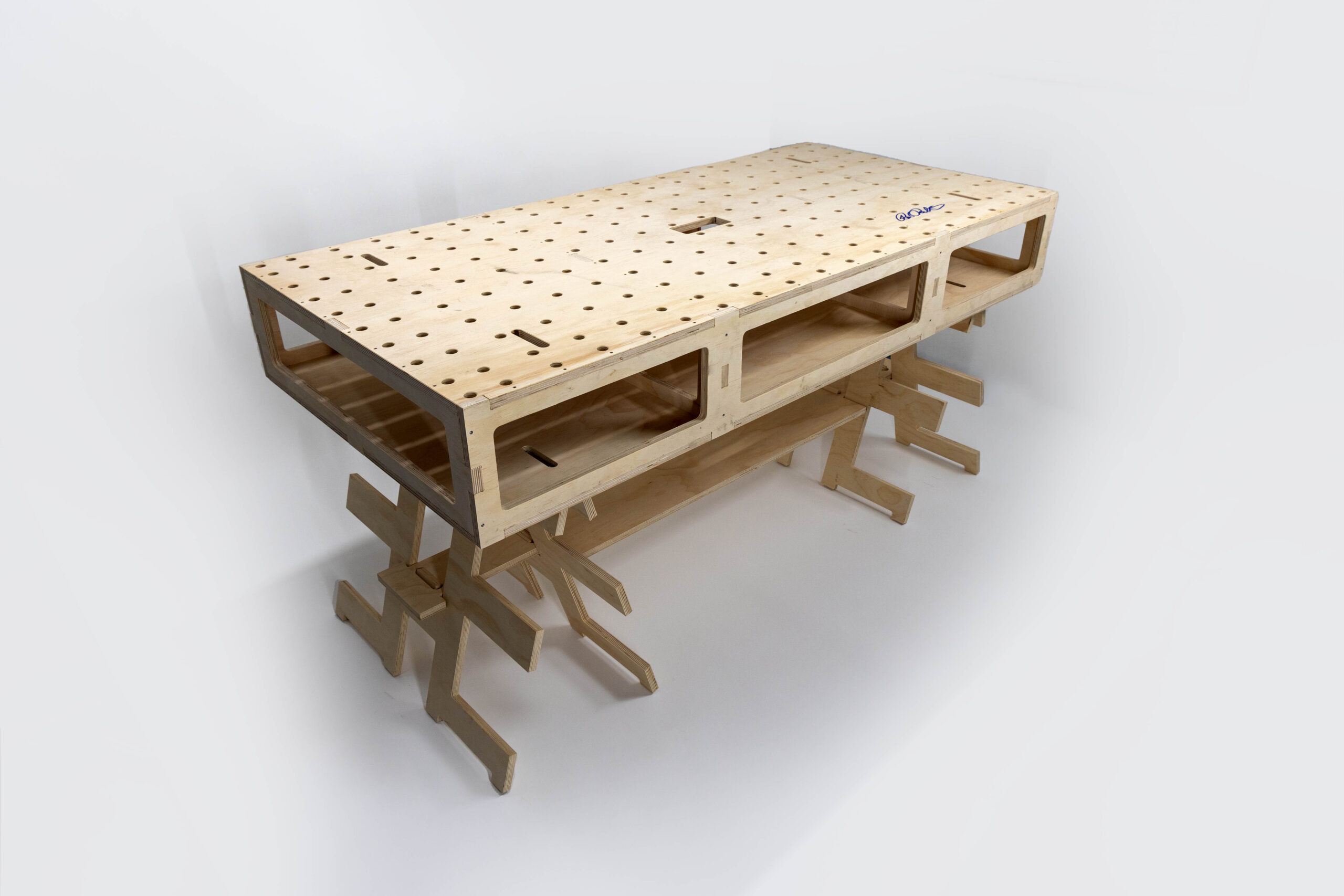 Modular System
The Paulk Workbench, The SMART Woodshop, and The Paulk Total Station are unique portable designs to help increase work flow and productivity.
Ultralight Plywood
The perfect balance of low-weight and durability, our Ultralight Plywood makes this workstation easier to transport to job sites — keeping you fresh and focused on the task at hand.
CNC Construction
Let the robots do the bench building, so you can get to your own projects and jobs.
Material
Bench top and legs
3/4" Ultralight Plywood
Working Configuration Dimensions
Stored Configuration Dimensions
Quick setup
Two saw horses locked together by a beam and one table top means fast setup and break down.
How much does the bench weigh?

The bench weighs about 70lbs, and the legs/brace weigh in around 30lbs