Built to last,
not to save cash.
We see lots of campers come and go — just about every brand and model. Unfortunately, flimsy materials like laminated particle board with pine framing and staples dominate construction techniques. This is quick and easy (why it's used) and will usually hold together (kind of) for a few months — at least until the warranty runs out.
Our galley kits are made with lightweight, durable materials using construction techniques that will keep them solid and tight for years.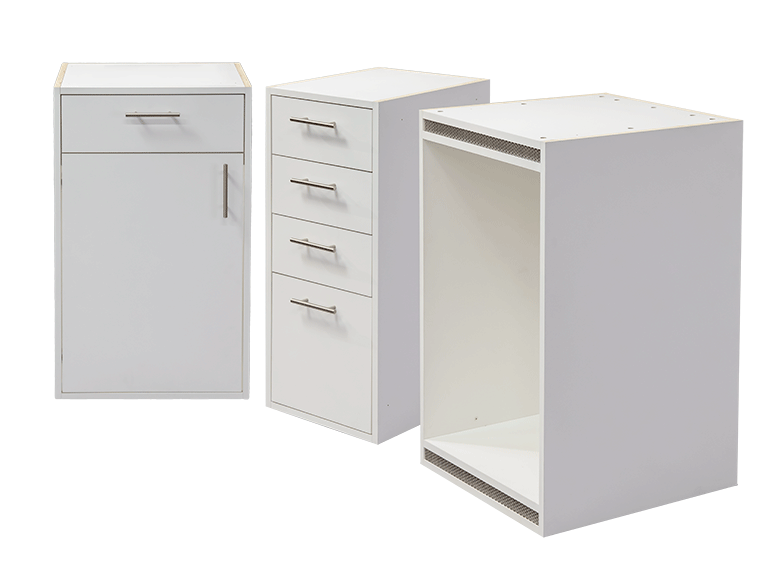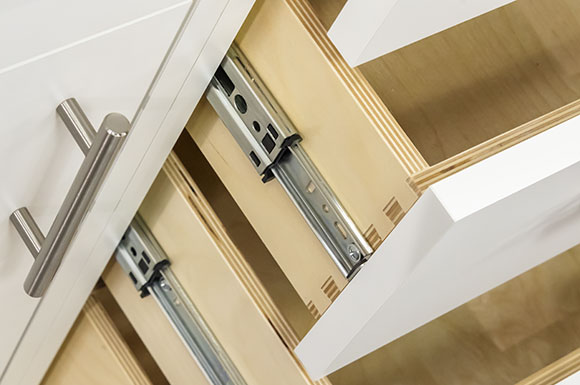 With the torquey engine that's pulling your camper, it's easy to underestimate the importance of lightweight construction. You're cramming a lot of stuff into your camper (pretty much a house) — it's easy to exceed your max GVW if you aren't careful. That's why we use lightweight, durable materials in all of our installations. Our galley cabinetry is made with Lite Ply plywood paneling. It's tough (8 plys 3/4in), and 30% lighter than conventional plywood.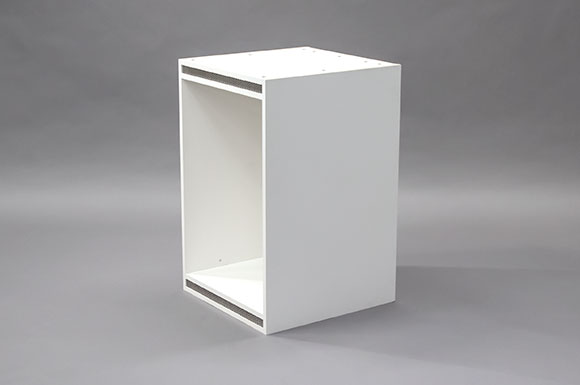 We don't staple our cabinets together. We build our cabinets the right way. We use cam and dowel construction and we laminate both sides of the cabinet. Most cabinetry needs finishing on interior pieces or else damage from water leaks will wreck your sheet. It's a more expensive technique than stapled joints, but it's more durable and it makes assembly much easier (for you, not for us). Plus, with tolerances as tight as .5mm, there's no question that this is high-quality stuff.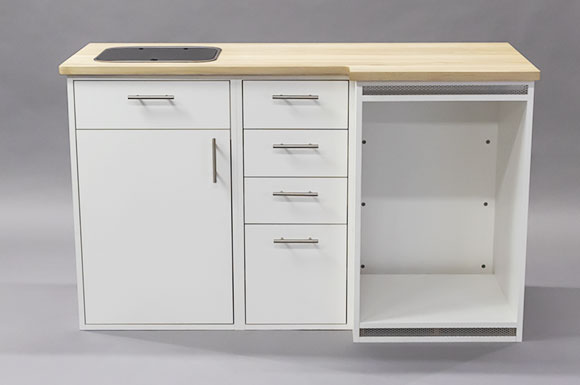 We offer three types of galley box: a sink box, a drawer box, and a fridge box. We sell them separately, so you don't have to get all three if you don't need all three. They can also be installed in any arrangement, so you can set up your galley however you like.
We currently offer two lamination options from Wilson Art; Atlantis – D25, and White Linen. Custom lamination options are available but will cost more and require six to eight weeks lead time. Contact us for a quote if that's the route you'd like to go.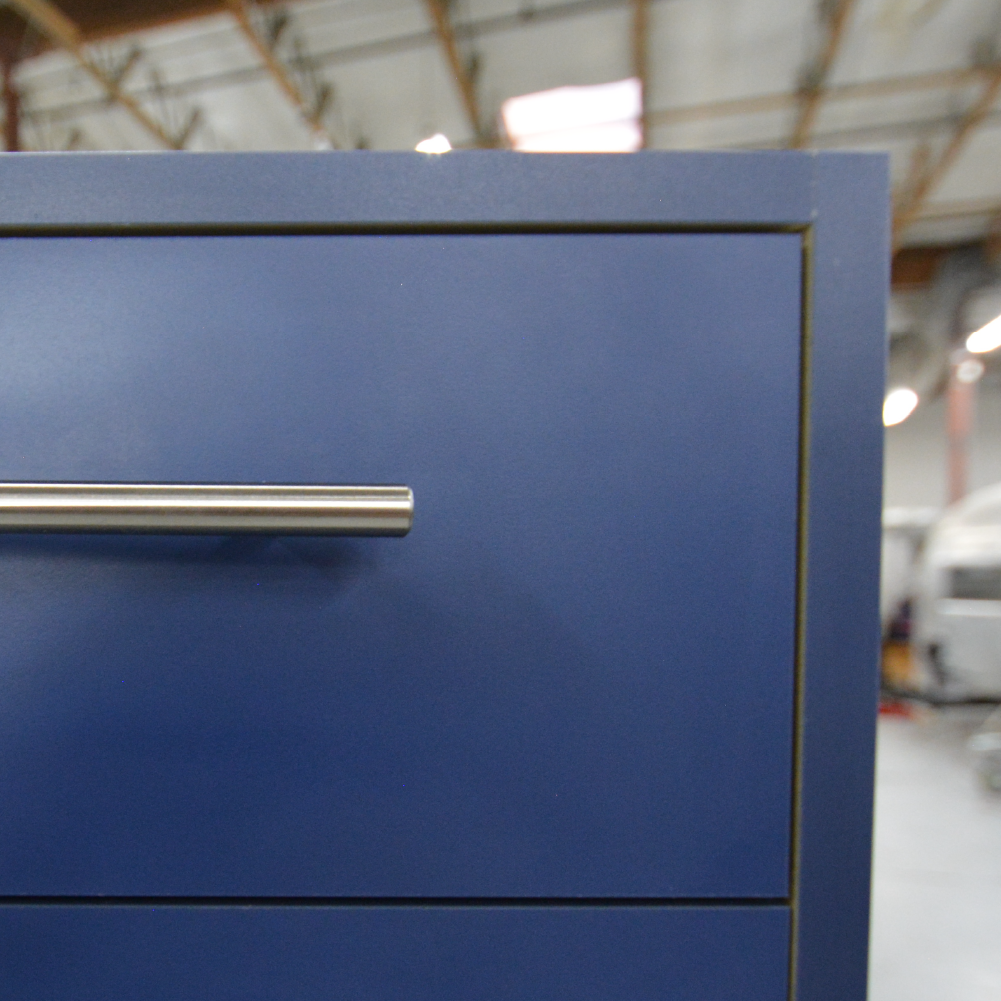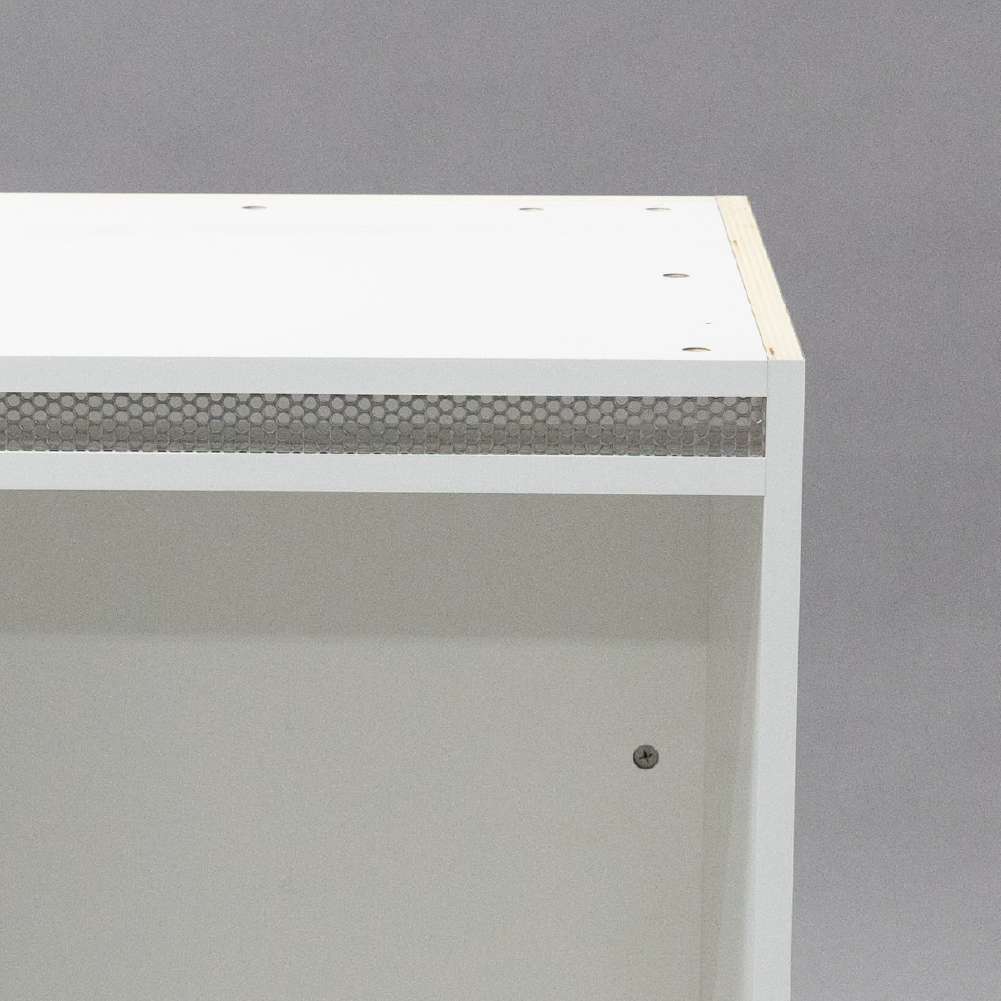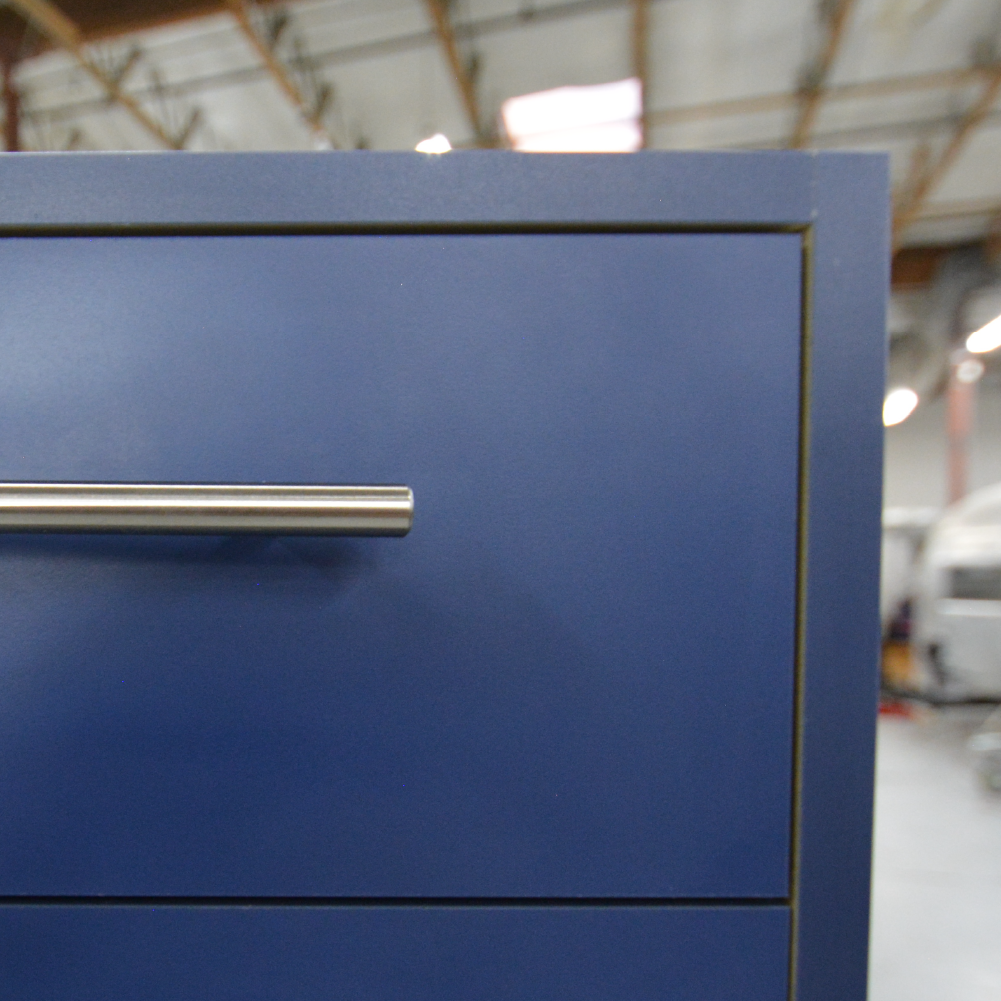 Custom Color Options upon Request
Your camper didn't come with cabinetry that's anywhere close to this quality. If it's a keeper, it's worth upgrading to keeper-quality components. SAGA galley cabinet components can be purchased as set or individually. You can install them yourself or we can install them for you. Either way, you'll be glad you did. 
See the cabintery used in this Sprinter 4×4 170 Build:
Can I build this at home?
Yes this is designed so you can assemble it in side of your project. 
How much is shipping?
Flat packed full kit delivered freight is around $300. 
Can I modify the boxes to fit my needs?
Absolutely! But, this makes Emily nervous. Of course, once you modify the box, you own it. The 3/4in dimensions are easy to work with, and the light ply holds screws pretty well, but as with anything wood, you can strip out a screw if over tightened. For heavier or load bearing items, we'd recommend using Tee Nuts with machine screws, or add some other type of metal backing plate. Here, you can see an additional flip-up table and a LagunUSA table-system-base added to the sides of our Galley Sink Box.