A child of the '90s internet retail boom, Backcountry.com has always focused their efforts on a web presence – not a brick and mortar store front. Aside from their West Valley, Ut. retail store, Backcountry's kept their physical presence minimal when compared to other specialty retailers like REI. After nearly two decades, Backcountry.com decide to break tradition and hit the road – bringing its brand to the customers.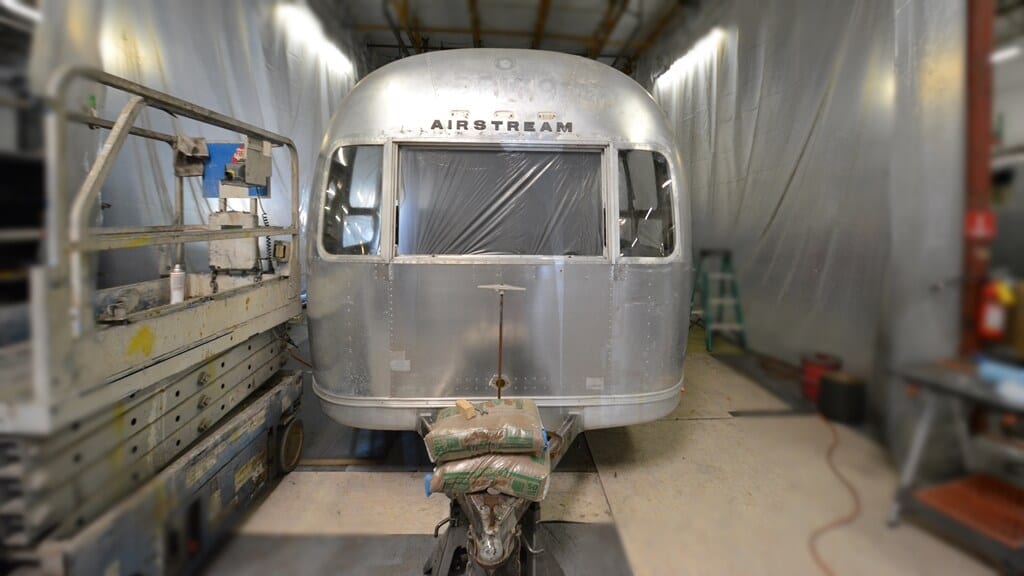 Naturally, Backcountry.com looked to Camper Reparadise to build the ultimate action-sports adventure camper. Their goal to use it as a mobile Gear Guru center, product show case, and base camp. For this build, we under took a full frame-off restoration of a 1974 Airstream Sovereign which included sectioning and replacing rusted frame portions and reinforcing for new Dexter Torsion Axles. Ridding on those axles are Pro-Comp Wheels wrapped in E-load rated BFG tires.
Before installing the sub-floor, new holding tanks were added and closed-cell foam sprayed on the belly pan and interior walls for an excellent r-value, resistance to water intrusion, and a deterrence to pests. After restoring the exterior aluminum panels and polishing to a mirror finish we fabricated a large service window – with the stock Airstream window retained. This provides natural light and makes the interior feel less enclosed when the service window is shut.
To ensure Backountry.com's branding stands out wherever this vintage Airstream Sovereign is parked, a matte white vehicle wrap with die-cut logos exposing the polished aluminum calls for attention without being overly sensational. Some additional features are a rear 2in-receiver hitch added to the bumper for a bicycle rack, a Yakima roof-rack, a custom ladder, and two Zip-Dee awnings.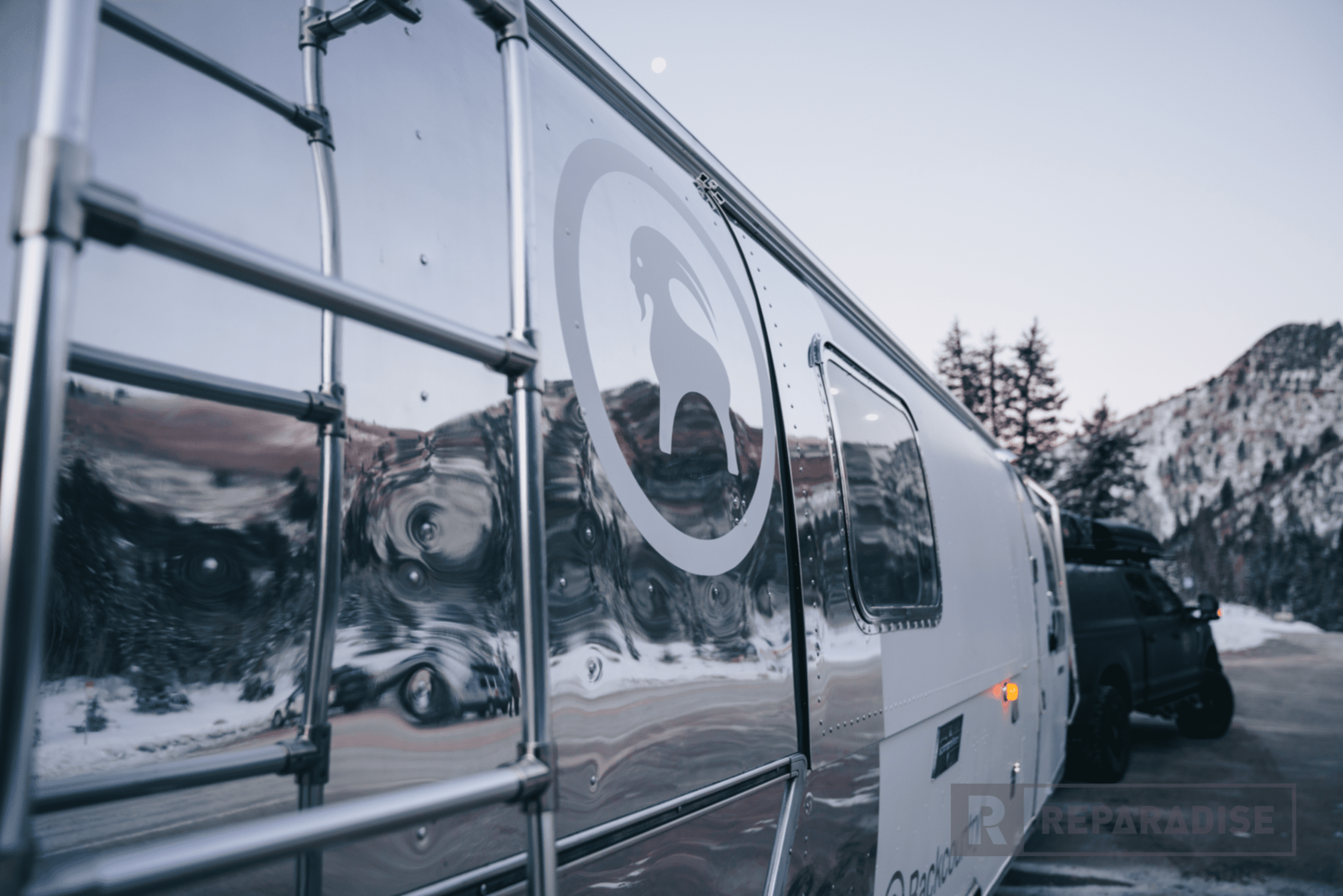 On the inside, LED puck lights provide excellent coach illumination; while RGB LED ambient and display lighting allow Backcountry to set the mood. Underfoot, a Marmoluem floor ensures easy clean-up and a lasting high-traffic surface. A rear bathroom includes a shower, vanity, and custom-etched logo in the door. Immediately outside of the bathroom is a small galley with an Engle fridge and sink with faucet. On the opposite side is the display case.
At the front of the Aistream Sovereign is a welcoming custom lounge with powered table that transforms into a generous full-sized bed. The upholstery colors, along with the rest of the interior reflect the theme on Backcountry's website — including the custom grey-stained wood interior. Also up front, adjacent to the entry door, is a media center/office. Powering this adventure Airstream is a 400-watt solar array charging four 6v deep-cycle AGM batteries.
For entertainment, there's an LED TV and a HiFi audio system featuring two 1000 watt amplifiers — one feeding Infinity Tweeters and back-mounted 6.5in mids in the endcap with a 10in sub in the lounge. The other amp powers Polk Audio Tweeters mounted in the service window, 6.5in mids hidden in the Airstream's original service door, and an other 10in sub mounted next to the mids. The result is clean audio in the Airstream, and great sound outside for ultimate curb appeal.